Our Drinks
We've done our research and scoured the world to find the best beer and wine selection. We've got Badger beers, brewed right in the heart of the Dorset countryside, alongside quality lagers and wines from all over the world. Not to mention, we've got all the best spirits and soft drinks so you're guaranteed to find something to suit all tastes. 
---
Opening Times
Monday - Saturday: 9am - 11pm
Sunday: 12pm - 10.30pm
Badger Beer
Since 1777, Badger ales have been brewed right in the heart of the Dorset countryside.  To create the distinctive character of our delicious Badger ales, we combine hops and malted barley with pure spring water which has been filtered naturally through the Cretaceous chalk downs of Dorset. There's a huge variety of Badger ales, with each flavour being inspired by the countryside, taking keys from traditional recipes.  We really hope you enjoy discovering a different character in every beer.
Find out more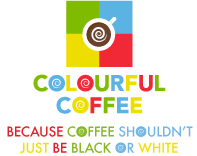 Our delicious 'Rocket Espresso' has come from our friends at Extract Coffee Roasters. It's a combination of fantastic coffee and good ethics. This particular blend comprises 100% Arabica coffee beans from one farm in Colombia and a co-operative project in Peru, who work to directly benefit the families and communities involved.
Find out more
Badger Beers
Wine List
Cocktails
Colourful coffee
Stay Informed
Sign up to our newsletter to be the first to hear about our latest news & events